Hurricane Irma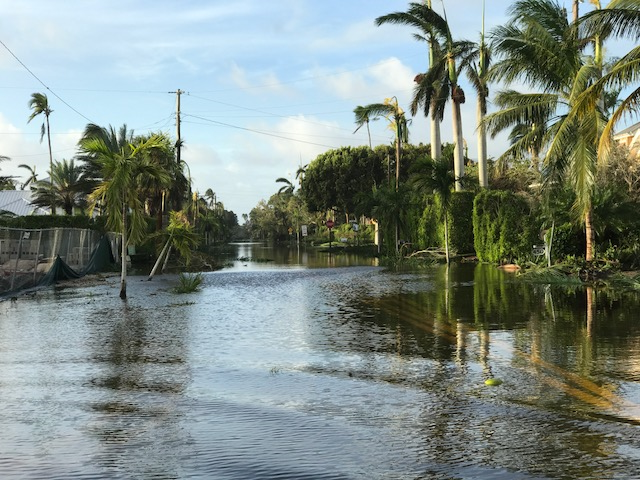 On September 10, 2017, Hurricane Irma made landfall in Southern Florida as a Category 4 storm, bringing high winds and flooding to coastal communities. Hurricane Irma blew over Naples, Florida and left a path of fallen trees and debris in her wake. But that doesn't mean they won't be picked up.
Local City of Naples Police Officers from the Fraternal Order of Police Lodge 38 were quickly working to clean up and help those in need after the devastating storm.
The members of F.O.P. Lodge 38 put their personal lives and families on hold and went to serve the citizens of the City of Naples.
As first responders, we constantly see incidents that require immediate attention and assistance; however this was a first for many of us. It's our duty to do everything in our power to help the people of our community.
F.O.P. Lodge 38 members were put to the test for more than a week. When they emerged from the safety of the Police Department and other shelters in the area, immediately after the storm the beautiful paradise they once knew was no longer visible. Streets were flooded, power lines were down, trees covered the roadways, beaches were destroyed, and hearts were broken.
Without a minute to spare, our F.O.P. Lodge 38 members went to work. Several phone calls were made and the cavalry was on its way. The men and women of Lodge 38 worked their hardest to restore normalcy to the City of Naples. With help from other Fraternal Orders throughout the Nation they went to work.
F.O.P. Lodge 38 members began helping people that were ravaged by the storm. Other F.O.P members from out of town went house to house checking on Lodge 38's member's homes and families. Thankfully in most cases, reporting back to them good news, that if damaged was sustained to the home it was minor. Food was provided daily to all city employees that were forced to stay for the storm, hot meals and cold beverages were served to anyone who needed it. Not only did these men and women respond to calls they also assisted the fire department, directed traffic and most importantly built relationships within the community.
Despite Irma's arrival the Sunshine State didn't break and the City of Naples didn't tumble. Its F.O.P. Lodge 38's mission to continue to help with the recovery of Irma.
Click here for photo gallery of images from Hurricane Irma.
Page Last Updated: Jan 10, 2018 (22:57:04)